NEW YEAR AND NEW BABY
Posted on
A belated happy new year. We have started 2020 with a bang, its been double busy as we say a massive congratulations to Tom and Cherise on the birth of Beatrice June. Cherise has been riding at Little Garendon since she started coming for lessons when she was 11, she then went on to work with us from the age of 16 and is a massive part of the team and we are so happy for them both. Bea had her first visit to the yard today and I'm sure will be a regular visitor in the not to distant future!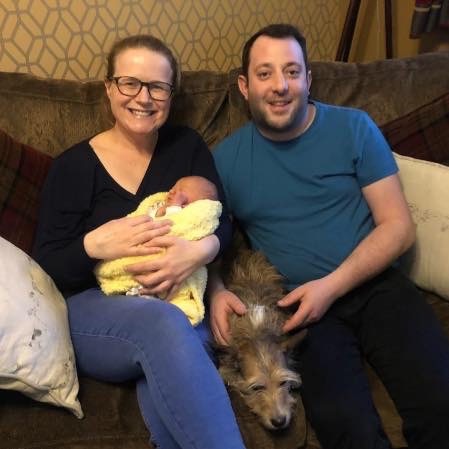 We all enjoyed a lovely Christmas and New Year spent with good friends and family. We just had our own horses over the holiday period making life a bit easier and giving me a bit more time to keep up with Christmas orders! Peeka who was the little pony we had in for breaking in went home just before Christmas having started his education, he will now have a little break before restarting in the spring. Ringo and Maverick who have come to stay with us, they arrived on the 2nd January till the end of March, so we are full again now until mid April.
All our horses are well including Flo who stood on a stone out hunting at the beginning of December, I have never seen a wound so deep in the foot and she was very lucky that it just missed everything vital, a big thank you to Chine House Vets and our brilliant farrier Mark Humphrey she is now on the mend and has been on walking exercise since the new year and will hopefully soon be back to full fitness. Hannah and Darcy enjoyed a day out with the Readyfield Bloodhounds on New Years day and also had a good day jumping double clear at Vale View Arena Eventing on Sunday. Rosie and Ila have enjoyed some outings with both the pony club and her first show jump show with lots planned in the near future. Both Mick and Eric feel great and have come on so much recently, they had a great session with Caroline Moore last week, I can't wait for the event season to start! Once i have worked out how to upload videos I will put some on!!
I would like to say a massive thank you to every one who ordered from me at Christmas, it was my most successful year. I will keep adding new products to the website but please feel free to get in touch if you have a new idea for me! Below is a picture of some of the bespoke gifts I made this year.