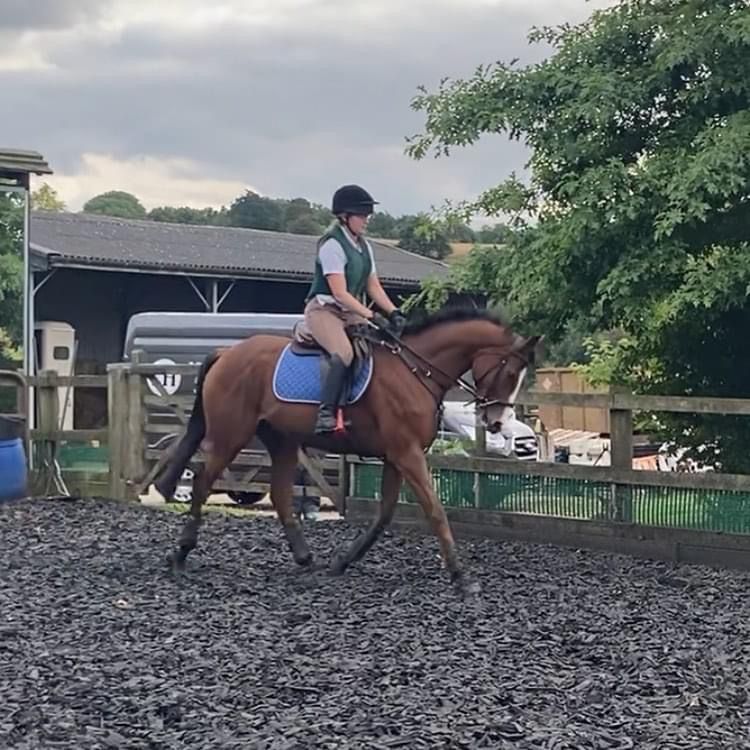 Cleo -16hh 6yr old bay mare. We bought Cleo at Goresbridge sales in September 2021,she has done a little bit of everything but is still very green, she has had a full MOT (back, teeth, vaccinated) since arriving and is now just building up her strength. We are hoping to event her a bit this year
FLO - 17yr old 16.1hh Thoroughbred Mare by Alflora out of Orphan Annie.23BE points, £1434 BS winnings. We broke Flo as 3yr old and even then she had a fantastic attitude, we bought her as a four year old. She is such a brilliant horse who can and will do anything you ask of her. We have been placed many times at Novice level eventing and jumped double clear at at CCI1*, she has been placed at both Gatcombe & Rockingham International intermediate, we have showjumped upto 1.20m and she is the first horse I have won over a £1000 on. The eventing has become so expensive I decided not to event her this season but I have had lots of fun hunting over some of the biggest hedges, been team chasing and in the last couple of years Hannah Slater has taken over the competitive reins, Flo has certainly tested her but they make a great team now and have been placed up to 1.05m SJ and gone well 1m eventing. Unfortunately after a great start to the season at Offchurch Bury Flo seems to be getting a lot stiffer and is intermittently lame so we took the really tough decision to retire her, after a year off she looked good so she is back in full work and enjoying teaching Ila the ropes doing pony club activities.
Clodagh- 16hh 5yr old Irish Mare we bought from Ireland in May 2021, she was just broken and was a big weak horse but with a good frame, she had an easy year as a four year old growing in strength and did a few training shows, she is entered for her first event at the end of March.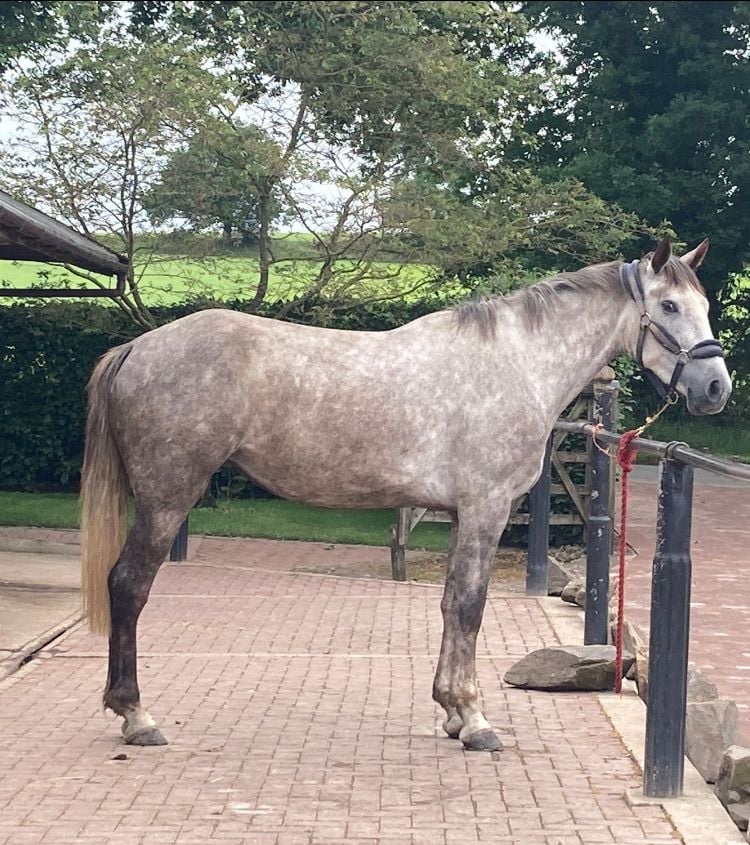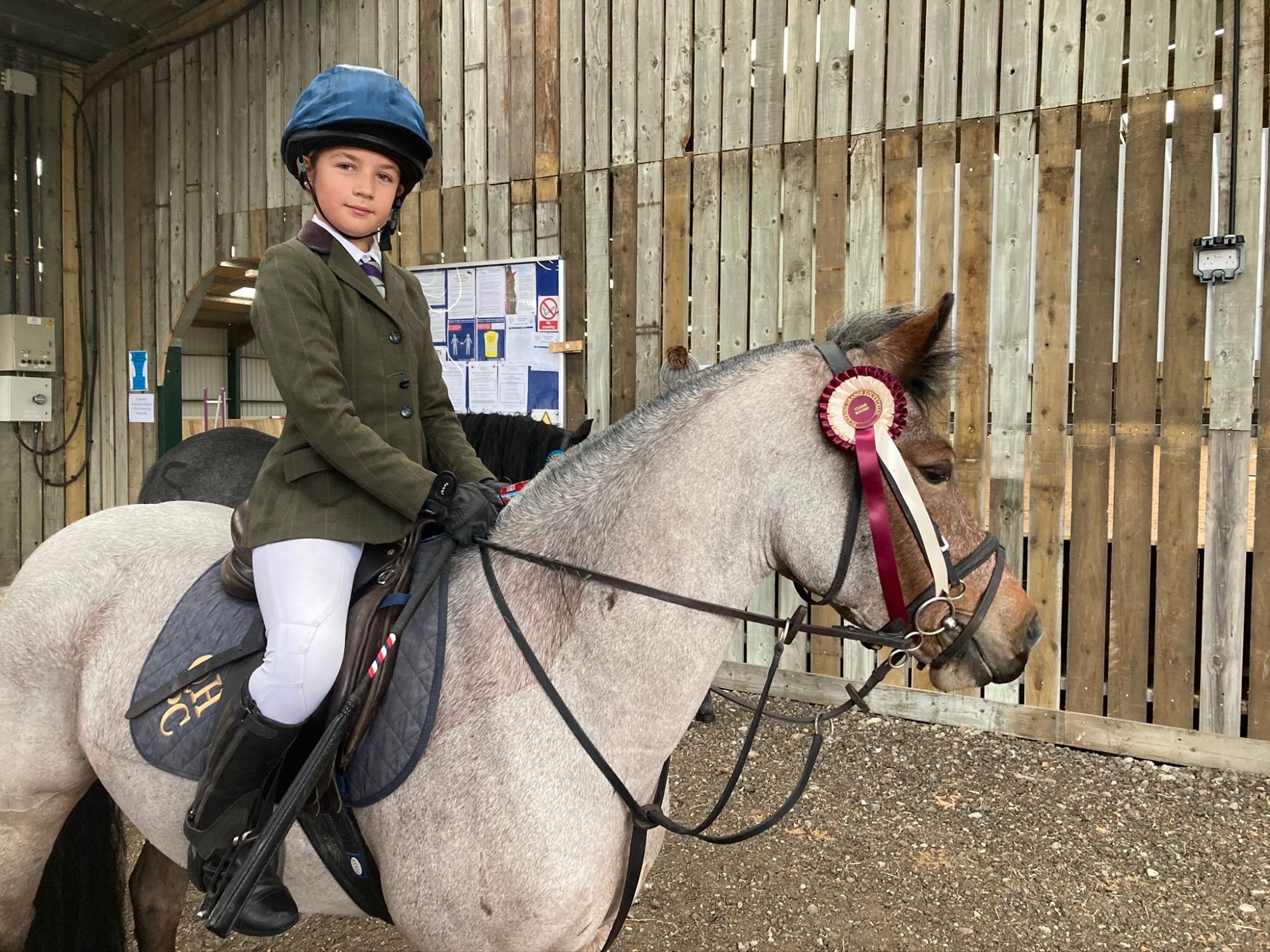 SWEET SILVERSTONE ANNIVERSARY
Rosie - 11yr 13.1hh Strawberry Roan Mare. Rosie came to us to sell in 2018 as she was being cheeky in the riding school that owned her. She is a very talented pony with a big personality! She is certainly doing a good job of teaching Ila to ride, saying that she is a very kind and honest pony just a little sharp at times, (she doesn't like the cold!!). They have had lots of fun doing all pony club activities including camps, rallies and just done thier first show jumping competition for the Quorn Pony Club, hopefully they will be out lots in 2021.
Will - 6yr 16.3hh bay gelding. We bought Will just before the October lockdown in 2020 from Irish Horse Imports near Reading. He had just come out of racing a month before we got him, he has done three point to points in Ireland but just wasn't fast enough. We are really excited about him as he is very naturally athletic with lots of scope. Will had a good first year eventing successfully at 90cm and 1m and a good first run at Novice level, he is entered for his first two events at 1m and then hopefully step back up to Novice.